Mrs. Anderson′s 5 Cup Stainless Steel Sifter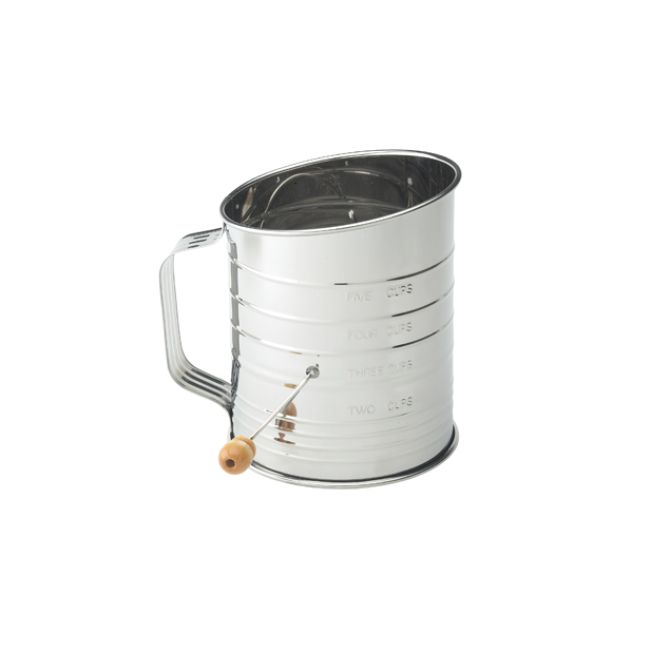 This easy to use hand crank sifter quickly breaks up clumps and aerates and fluffs powdered ingredients for lighter baked goods and overall even consistency. Features volume markings on the outside, 2 wire agitators and a stainless steel mesh screen.
Manufacturer: Mrs. Anderson's Baking
SKU: 28015
No reviews for this product.