Lastra Holiday Mug from Vietri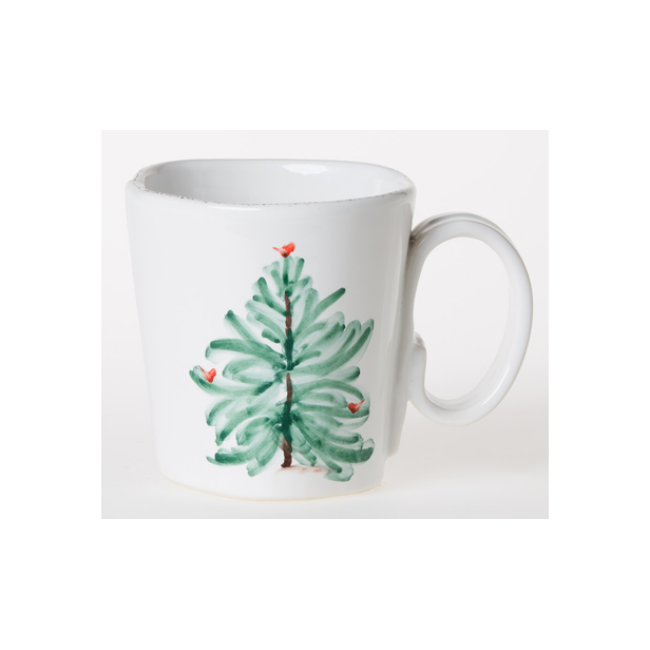 This mug is perfect for hot chocolate or a delicious spiced cider.
The Lastra Holiday Collection is designed with pine trees and cardinals to add a festive touch to any winter gathering. Handformed and Handpainted Italian Stoneware from Tuscany easily transfers from everyday use to more formal gatherings.
Microwave, Oven, Freezer and Dishwasher Safe.
Size: 4" H; 12 oz.
Manufacturer: Vietri
SKU: LAH-2610
No reviews for this product.