Product Search
Departments
Zyliss 2 in 1 Baster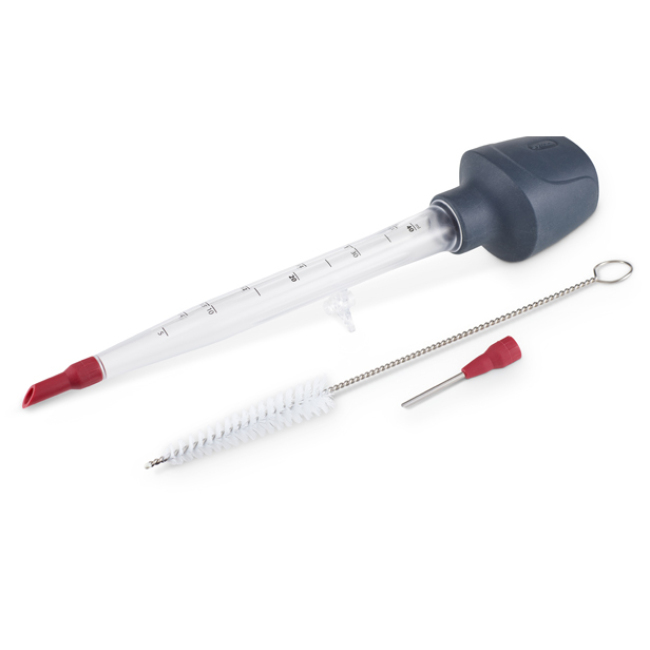 This dual-purpose tool allows you to baste and infuse your cooking of succulent roasts thanks to its angled baster tip which easily extracts and injects juices from the pan to your meat.
The baster and infuser come with a cleaning brush which fits the tube perfectly for thorough cleaning.
5 year warranty. Dishwasher safe.
Manufacturer: Zyliss
SKU: E980104U
No reviews for this product.