Le Creuset Rectangular Dish with Platter Lid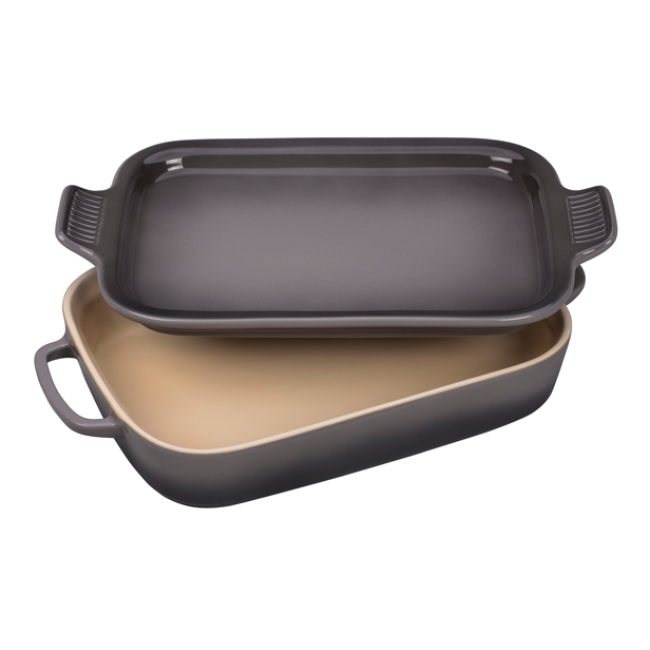 Perfect for entrees, side dishes, desserts and more. Marinate meat or vegetables in this versatile dish, and then use the accompanying platter lid to serve after grilling or cooking.
size: 9" X 14.75"
Broiler, Oven, Microwave and Dishwasher Safe.
Manufacturer: Le Creuset
SKU: PG2015-13
No reviews for this product.