Product Search
Departments
Wüsthof Classic 9" Double Serrated Bread Knife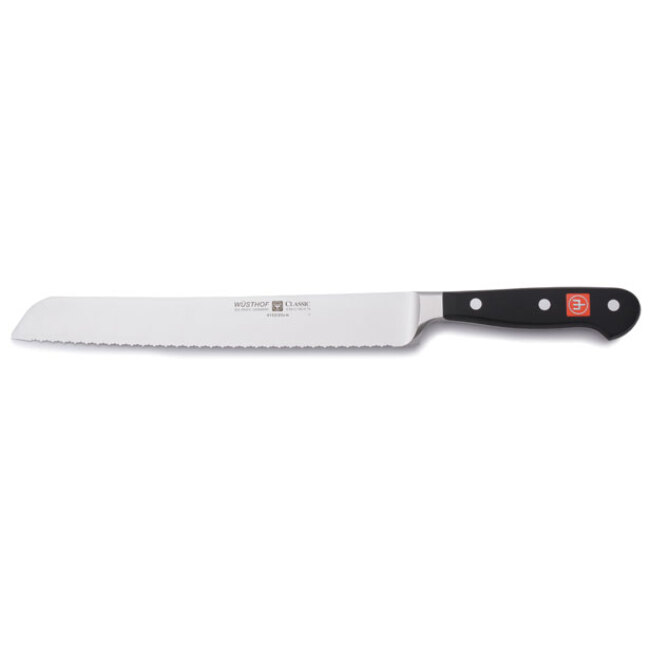 This knife has additional serrations inside the traditional serrations for an even, cleaner cut when slicing through the crustiest of breads.
Wüsthof Classic knives are forged from a single blank of high carbon no-stain steel, a specially alloyed steel. Wüsthof knives are created using 40 manufacturing steps from forging to tempering, to grinding and polishing. Quality made in Solingen - Germany.
Interesting YOU TUBE video below.
Manufacturer: Wüsthof
SKU: 4152-7
MSRP: $162.00
RESOURCES
No reviews for this product.