Messermeister Black Pro-Touch Fine Edge Swivel Peeler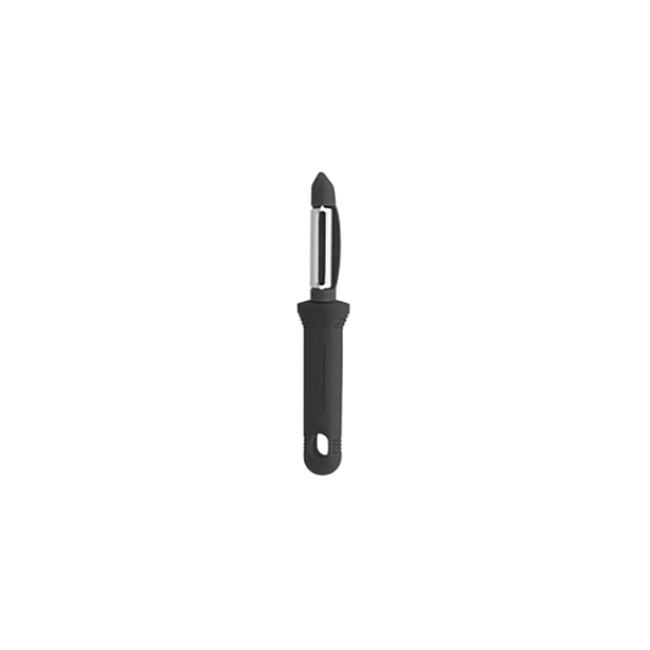 Great for peeling hard vegetables and fruits, such as potatoes, apples and carrots. The swivel head makes for easier and more thorough peeling and less wrist work.
Stainless Steel Blade.
Soft-Grip Black Handle
Lifetime manufacturing warranty
Manufacturer: Messermeister
SKU: 800-58
MSRP: $10.00
No reviews for this product.