Product Search
Departments
Wüsthof Classic 5" Santoku Knife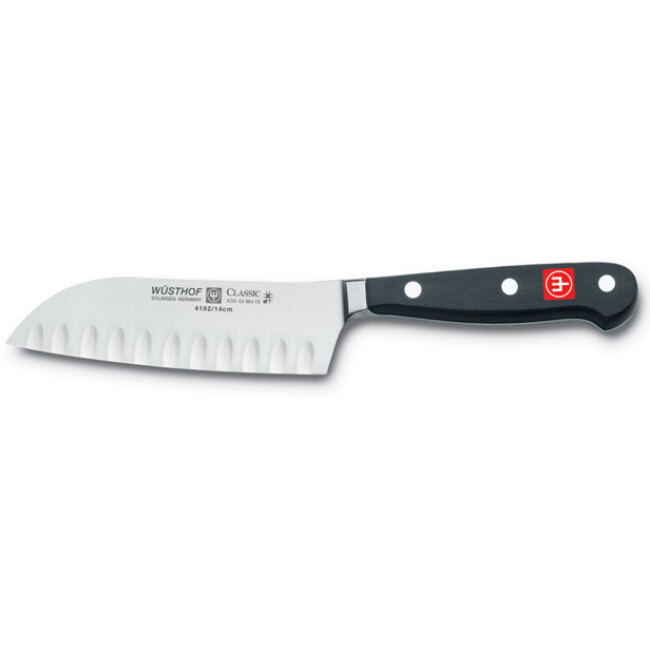 This 5" Santoku Knife is perfect for all your chopping, mincing and dicing tasks. The thin blade and hollow edge reduce drag and help prevent food from sticking. An ideal prep knife.
Wüsthof Classic knives are forged from a single blank of high carbon no-stain steel, a specially alloyed steel. Wüsthof knives are created using 40 manufacturing steps from forging to tempering, to grinding and polishing. Quality made in Solingen - Germany.
Interesting YOU TUBE video below.
Manufacturer: Wüsthof
SKU: 4182-CL
MSRP: $150.00
RESOURCES
No reviews for this product.