Lobster Shears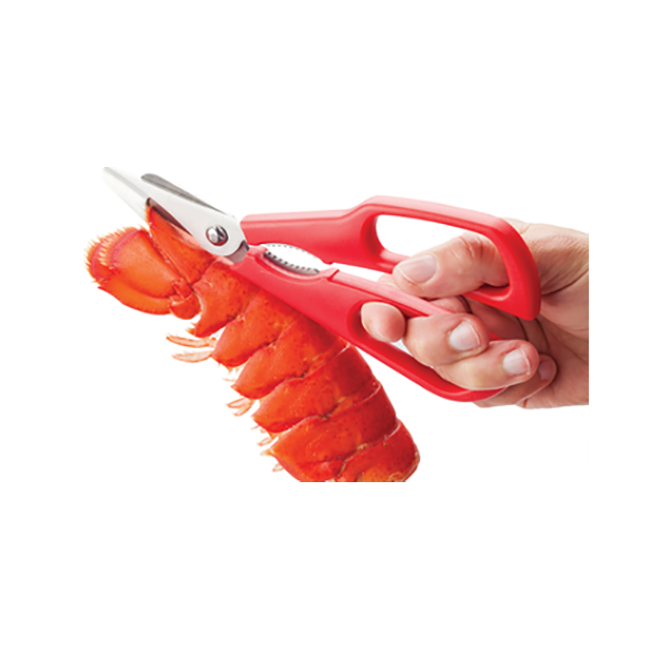 No cracking and no mess!
Unlike scissors, this lobster tool cuts inward, easing the process and keeping the lobster meat ideal. The grips are designed for removing the small claw as well.
Also great for shrimp, crab, and other seafood.
Dishwasher Safe.
Manufacturer: HIC
SKU: 79855
No reviews for this product.