Microplane Premium Classic Zester/Grater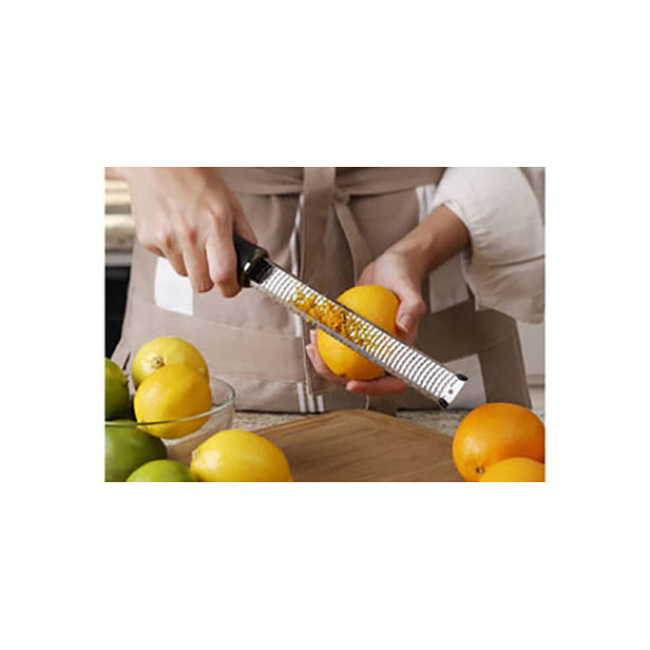 This classic zester grates even the hardest Parmesan Reggiano as well as other hard cheese. Ideal for topping your favorite spaghetti and meatballs or a Caesar salad. It's also wonderful for effortless citrus zesting to add natural flavors to any dish. The blade is made of surgical grade stainless steel.
Soft-touch handle.
Blade is made in the USA. Dishwasher safe.
Manufacturer: Microplane
SKU: 46020
No reviews for this product.