Product Search
Departments
Wüsthof Classic IKON 5" Fork Tip Tomato Knife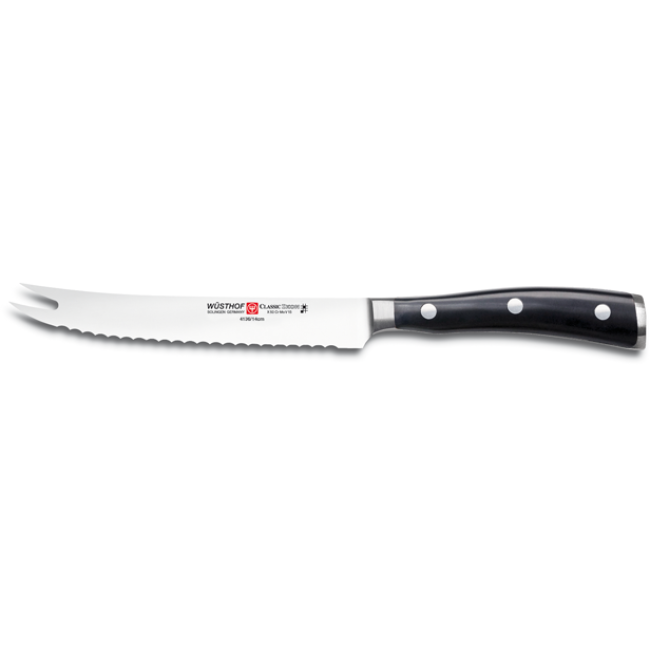 This Classic 5" Tomato Knife has a serrated edge that enables the blade to slice through tomatoes without damaging the inside. The fork tip is ideal for picking up the thinly sliced produce for serving.
Wüsthof Classic Ikon knives are forged from a single blank of high carbon no-stain steel, a specially alloyed steel. The combination of the forged blade and the double bolster give Classic IKON knives exceptional balance for effortless cutting. Wüsthof knives are created using 40 manufacturing steps from forging to tempering, to grinding and polishing. Quality made in Solingen - Germany.
Classic IKON knives are distinctive because of their sleek and sophisticated, ergonomic black handle made from African Blackwood (known for extreme density and a distinctive wood grain).
Manufacturer: Wüsthof
SKU: 4136-7
MSRP: $152.00
No reviews for this product.