Product Search
Departments
Wusthof Classic IKON 8" Offset Deli Knife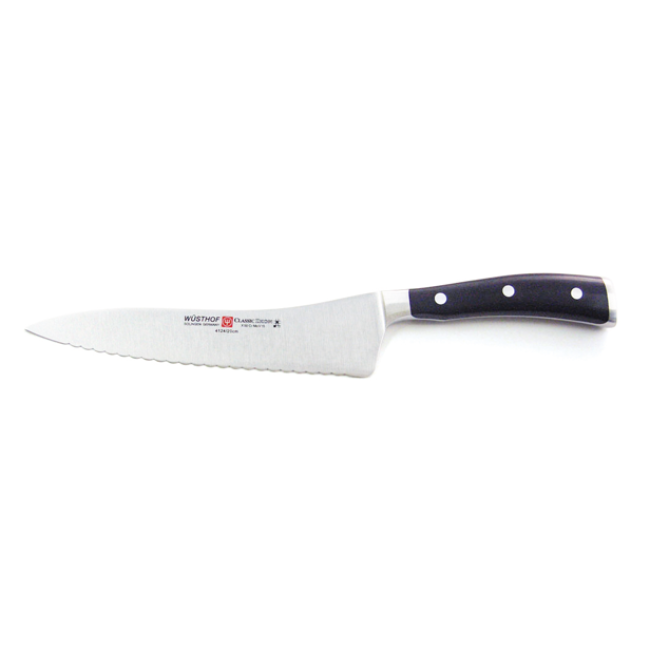 This knife is designed to slice through a variety of sandwich ingredients. The scalloped edge cuts through meat such as turkey without damaging it. It also slices bread without compressing it. It even works great when slicing tomatoes, it does not squash them. The offset blade protects your knuckles by forcing the hand to be further away from the cutting surface.
Wüsthof Classic Ikon knives are forged from a single blank of high carbon no-stain steel, a specially alloyed steel. The combination of the forged blade and the double bolster give Classic IKON knives exceptional balance for effortless cutting. Wüsthof knives are created using 40 manufacturing steps from forging to tempering, to grinding and polishing. Quality made in Solingen - Germany.
Classic IKON knives are distinctive because of their sleek and sophisticated, ergonomic black handle made from African Blackwood (known for extreme density and a distinctive wood grain).
Manufacturer: Wüsthof
SKU: 4124-7
MSRP: $202.00
No reviews for this product.