Product Search
Departments
Zwilling J A Henckels FOUR STAR 10" Chefs Knife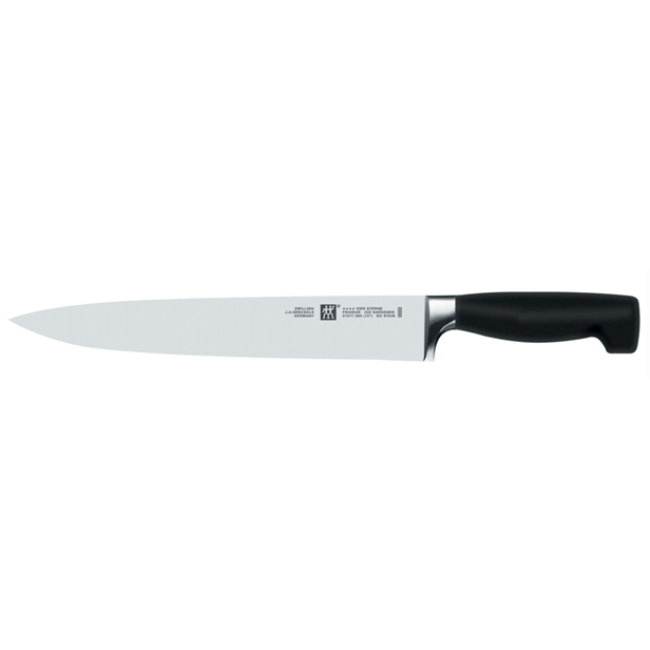 Sturdy, heavy knife with a broad, strong blade and a fine cutting edge. The all-rounder for professionals and hobby chefs suitable for chopping herbs, cutting vegetables, slicing and dicing fish and meat. Can be used in the circular, rocking and chopping motion.
FOUR STAR is an original Zwilling J A Henckels design and has been produced since 1976. It has been a global best seller because of its exceptional quality and performance in the kitchen.
Four Star Knives have a classic full bolster with a molded handle. Hand sharpened and polished, forged from one single piece of steel.
Made in Germany.
Manufacturer: Zwilling J A Henckels
SKU: 31071-263
MSRP: $190.00
No reviews for this product.