Zwilling J A Henckels PRO 5" Serrated Utility Knife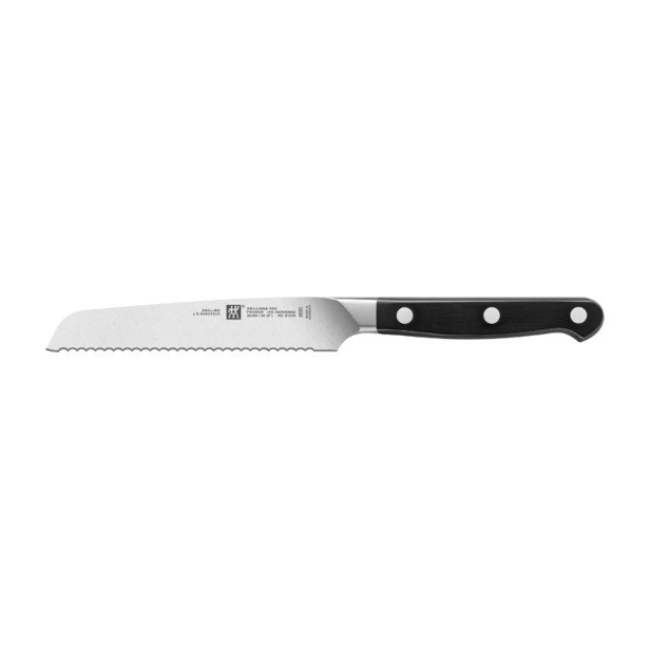 This medium-sized, serrated knife eases cutting, minimizes tearing and crumbs and maintains a lasting sharpness. Cuts anything with a hard outside and soft inside; for example, tomatoes, sausages, small bread rolls and cheese. Practical for picnics and cold lunches.
The ZWILLING PRO knives are the most user-friendly knives on the market today. The unique blade and the ergonomic bolster are the results of 280 years of experience in knife making and the rigorous study of how knives are used.
Forged from one single piece of German steel.
Finely crafted in Germany.
Manufacturer: Zwilling J A Henckels
SKU: 38400-133
MSRP: $107.50
No reviews for this product.