Zwilling J A Henckels FOUR STAR "Rock and Chop" Set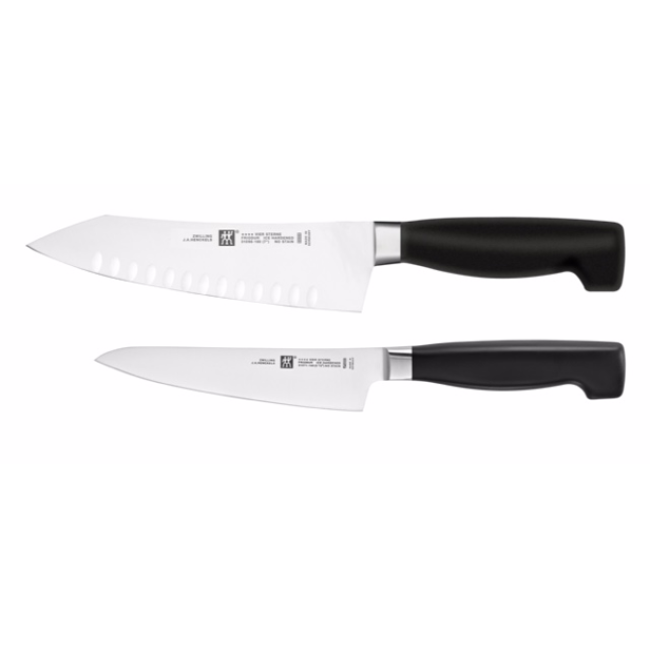 Set includes the 5.5" Prep Knife and the 7" Rocking Santoku.
FOUR STAR is an original Zwilling J A Henckels design and has been produced since 1976. It has been a global best seller because of its exceptional quality and performance in the kitchen.
Four Star Knives have a classic full bolster with a molded handle. Hand sharpened and polished, forged from one single piece of steel.
Made in Germany.
Manufacturer: Zwilling J A Henckels
SKU: 35177-002
MSRP: $225.00
No reviews for this product.