Le Creuset Zen Teakettle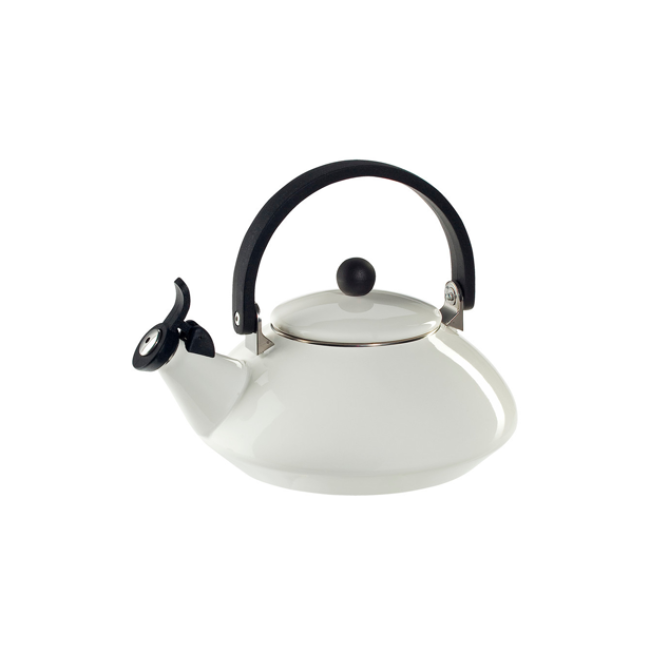 Made with sturdy carbon steel and finished with a vibrant porcelain enamel finish.
Single-tone whistle. Generous base size for greater contact with heating element so water boils quickly. Convenient quick heating with superior heat distribution. Fixed whistle can be easily flipped open for pouring.
Heat-resistant ergonomic handle for safe pouring.
Size: 1.6 Qt.
Manufacturer: Le Creuset
SKU: Q9213
No reviews for this product.