OXO Garlic Press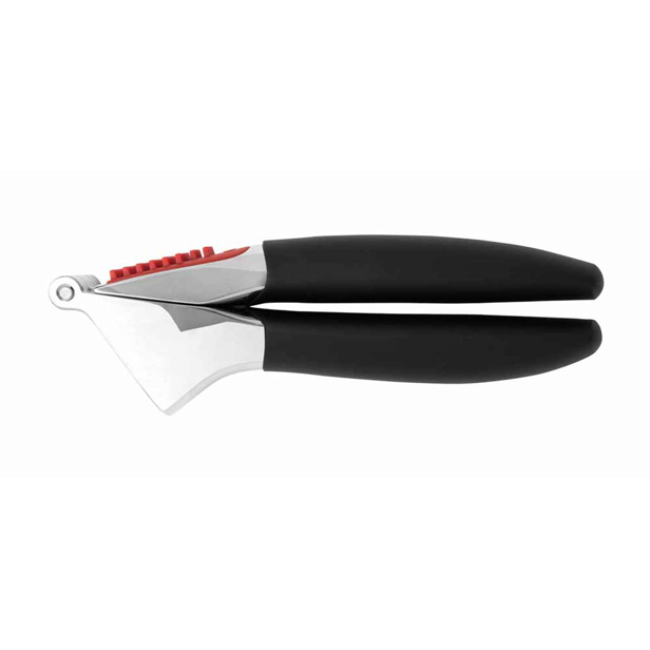 Powerful crusher that's easy to clean.
A sturdy , die-cast zinc construction and a large capacity garic chamber helps to make this garlic press crush garlic with a squeeze. The hole pattern easily pushes garlic through, and a built-in cleaner allows for easy cleaning.
Just flip the hadles over to clean out the excess garlic.
Manufacturer: OXO
SKU: 11107400
No reviews for this product.