Joseph Joseph Garlic Rocker™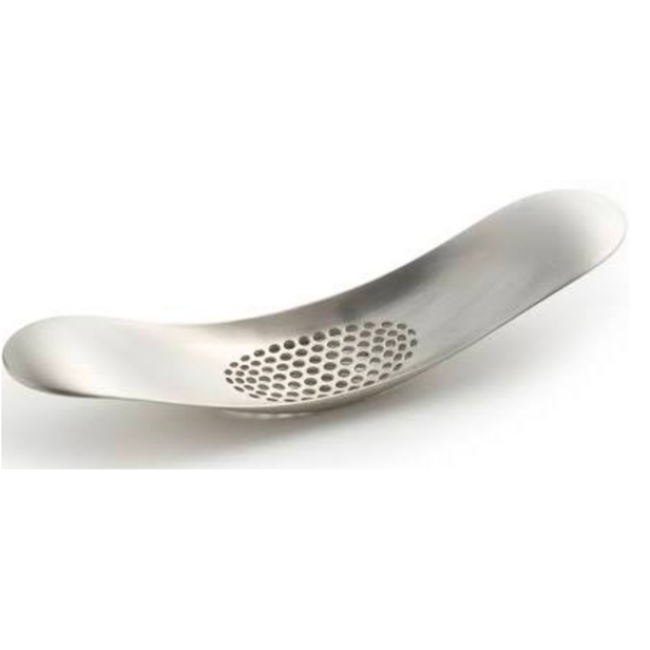 Using downward pressure and a "rocking" mostion, this stylish tool crushes garlic cloves quickly and easily. It forces the pieces up through its mesh holes, and will leave your hands free of that garlic smell.
In Stainless Steel.
Dishwasher Safe
Manufacturer: Joseph Joseph
SKU: 20138-675
No reviews for this product.