Le Creuset 9" Pie Dish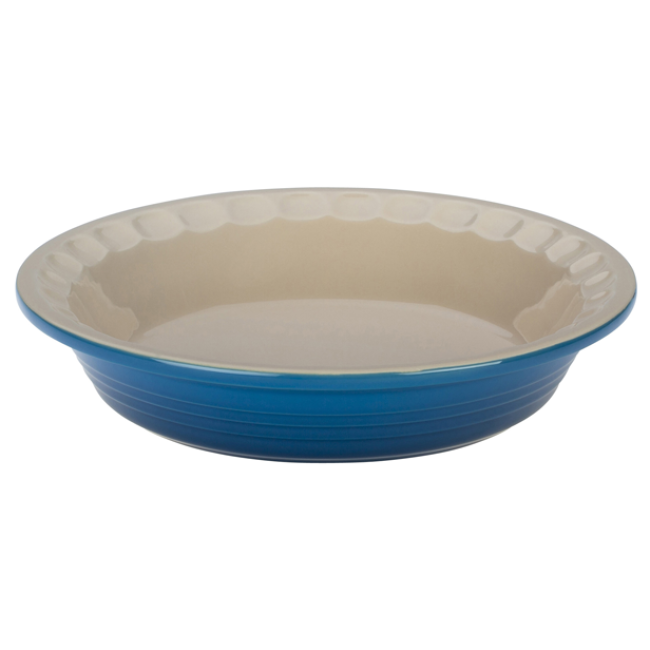 A pie baked in the Le Creuset pie dish will have a crust that's perfectly browned and flaky - never burnt - thanks to its stoneware material that absorbs and distributes heat evenly. The dense stoneware blocks moisture absorption to prevent cracking, crazing and rippling. The exterior enamel resists scratches and stains.
Size: 9"
Broiler, Oven, Microwave and Dishwasher Safe.
Manufacturer: Le Creuset
SKU: PG1855-23
MSRP: $50.00
No reviews for this product.