Decorating Bags and Tip Set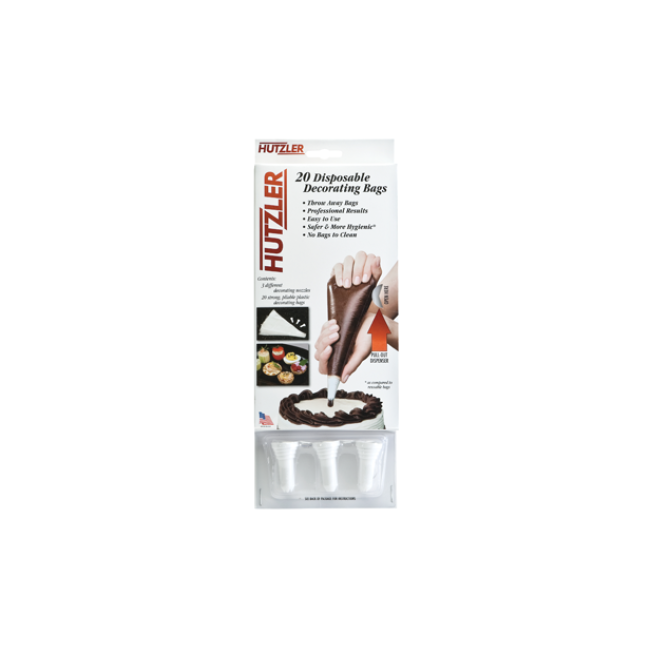 Get Professional Results with this easy-to-use decorating Kit.
Includes 3 different decorating nozzles and 20 strong, pliable plastic decorating bags that are disposable.
Safer and more hygienic because there are no bags to clean and reuse!
Manufacturer: HIC
SKU: 12-647
No reviews for this product.