Product Search
Departments
Le Creuset Signature 1.75 Qt Saucepan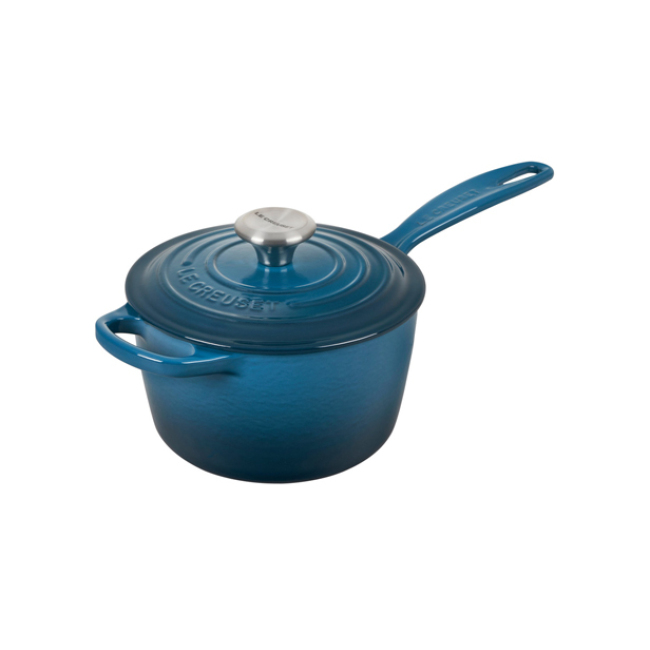 The smoothly curved interior and rounded base of the Signature saucepan make saucemaking easier than ever. An extended helper handle and a contoured main handle also provide added control when transferring cookware on the stovetop or between the kitchen and the table. This Saucepan is perfect for a small serving for 1 or 2 people.
For years, Le Creuset has been known for its cast iron and has been treasured as superior cookware and family heirlooms.
Dishwasher safe.
Warranty: Lifetime Warranty.
Made in France.
Manufacturer: Le Creuset
SKU: LS18-16
No reviews for this product.