Decaf Ginger Peach Black Tea Bags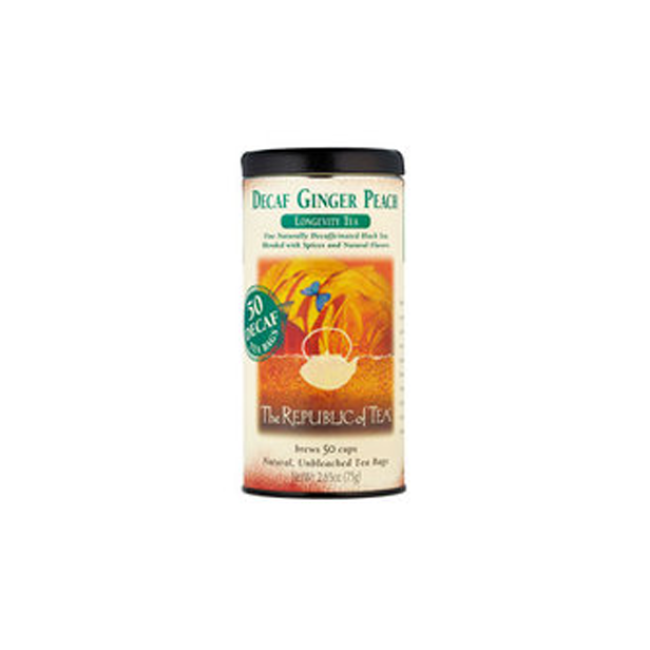 This Decaf Black Tea is decaffeinated using an all-natural process.
Fresh peach notes are complemented by a mild, zesty hint of Ginger.
Ingredients: Fine decaffeinated black tea, natural peach flavor and ginger
Country of Origin: Argentina
Tin contains 50 Tea Bags
Manufacturer: Republic of Tea
SKU: 40009
No reviews for this product.