Product Search
Departments
Kyocera Ceramic Adjustable Slicer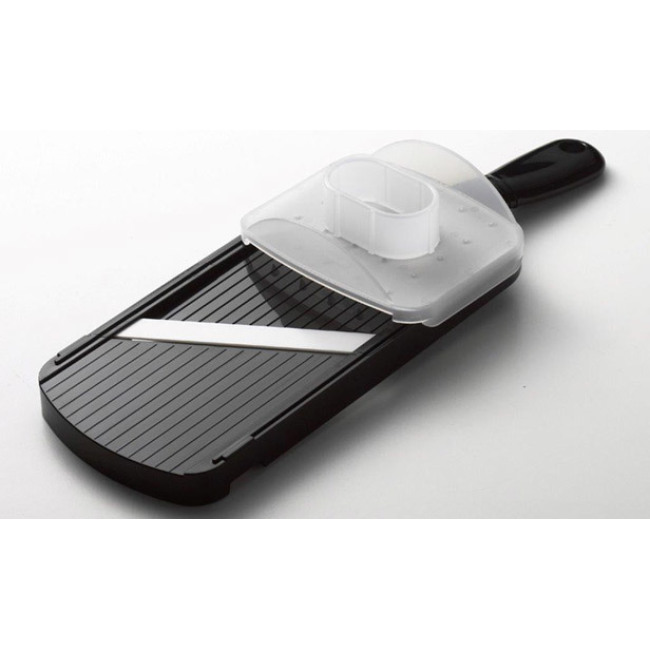 Make everyday food prep faster, easier and safer than ever with this user-friendly mandoline. This "no set-up" mandoline slicer produces perfect slices in 4 different widths.
Foods will glide effortlessly through the angeled ceramic blade.
Super Sharp! The ceramic blade will stay sharp ten times longer than steel. Lightweight, easy to use and easy to clean.
Includes hand guard that holds food securely and protects fingers.
In Black. Dishwasher safe.
Manufacturer: Kyocera
SKU: CSN202BK
No reviews for this product.