Product Search
Departments
Le Creuset Demi Whistling Teakettle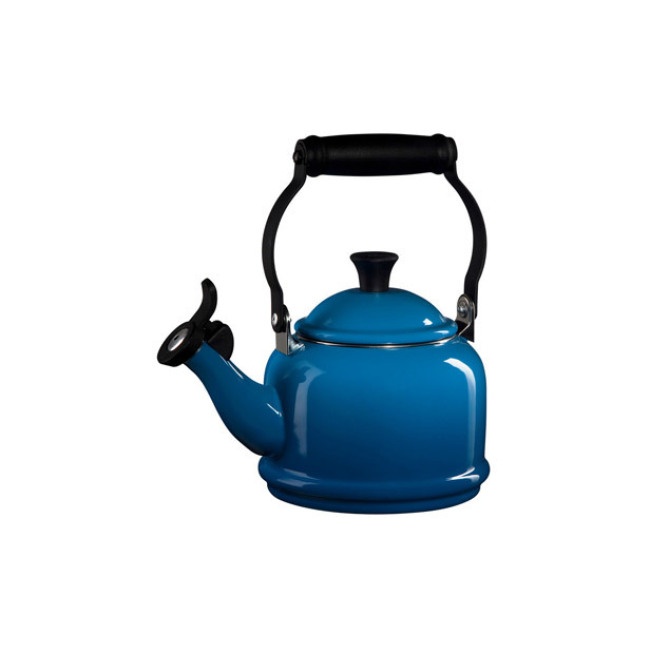 Made with sturdy carbon steel and finished with a vibrant porcelain enamel finish. A generous base is sized for greater contact with the heating element so water boils quickly. Convenient quick heating with superior heat distribution. Fixed single-tone whistle can be easily flipped open for pouring.
A smaller kettle that is a simple, but effective way to add a color accent to the kitchen.
Care: Hand wash, soapy water.
Size: 6 1/4" D, 9 3/4" H, Capacity: 1.25 Qt.
Warranty: 5 Years.
Manufactured in Thailand/China.
Manufacturer: Le Creuset
SKU: Q9401
MSRP: $75.00
RELATED PRODUCTS
No reviews for this product.