Wüsthof Epicure 9" Slicing Knife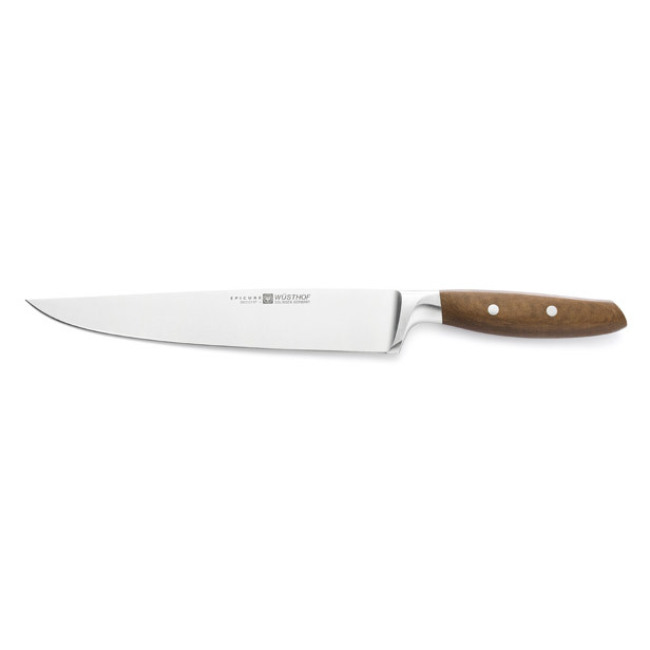 A long, slim knife with a strong blade and fine cutting edge. For slicing all kinds of meats for carving chicken, turkey or other meats.
The blade on this Wüsthof Epicure knife is forged from a single blank of high carbon no-stain steel, a specially alloyed steel. Created using 40 manufacturing steps from forging to tempering, to grinding and polishing.
The Epicure knife is made with an ergonomic handle that is beautifully sculpted from Epicurian recycled-wood materials. Crafted for optimum comfort and control.
Quality made in Solingen - Germany.
Manufacturer: Wüsthof
SKU: 3922-7/23
MSRP: $215.00
No reviews for this product.