Melitta #4 Cone Bamboo Coffee Filter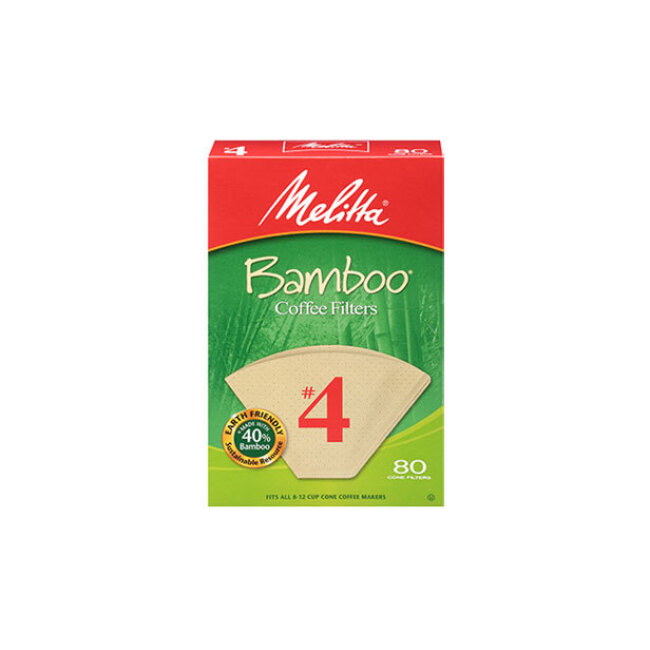 A Naturally renewing resource, all natural Bamboo dosen't impact the flavor of coffee. An Earth Friendly way to filter your coffee.
Melitta #4 cone filters fit all 8-12 cup cone coffeemakers.
Single Pack = 80 Filters.
Manufacturer: Melitta
SKU: 63118
RELATED PRODUCTS
No reviews for this product.