Mason Cash Owl Stone Bowl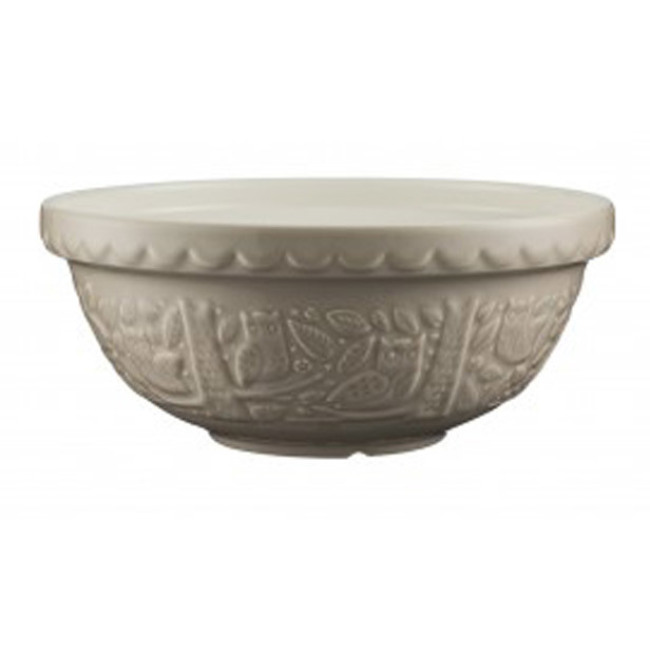 England's Mason Cash classic bowl design has endured the test of time and has been a beloved necessity to generations of home and professional chefs
The "In The Forest" Mixing Bowls are embossed with forest scenes... inspired by folk tales of the mid-19th century. These bowls are heavenly to use and beautiful to display in any kitchen.
Ideal for bread, cake, cookie, pastry and pudding mixing, the bowls also serve everything from salad to popcorn.
Dishwasher and Microwave Safe
Size: 11"
Manufacturer: Mason Cash
SKU: 2001.331
No reviews for this product.