Product Search
Departments
Cheese Fondue Pot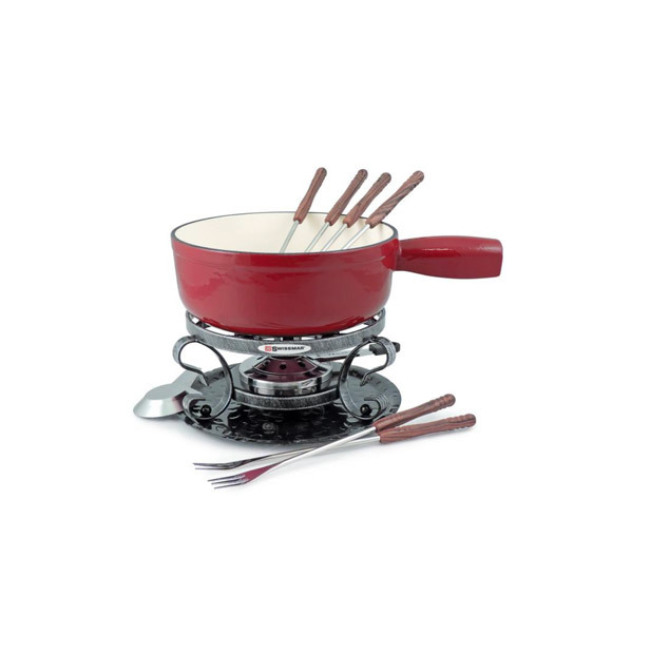 The Cast Iron fondue pot provides the perfect even heat distribution for cheese fondue.
Set includes:
Cast iron pot (8.5" diameter) - enamelled inside for easy cleaning
Wrought iron rechaud with tray, fondue burner and (6) 3-prong forks with wooden handles.
Pot capacity: 2 Qt.
Color: Red
Manufacturer: Swissmar Imports
SKU: KF66517
No reviews for this product.