Vietri Campagna Mug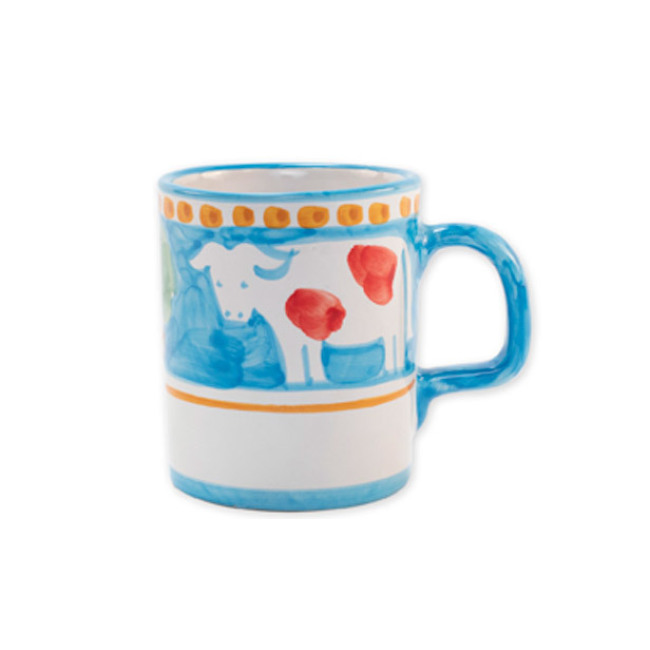 From the famed Amalfi Coast, Campagna offers endless possibilities for artistic entertaining with colorful patterns that capture the vitality of the Italian countryside. Six patterns are available: Cavallo (Horse), Gallina (Hen), Mucca (Cow), Pesce (Fish), Porco (Pig), and Uccello (Bird).
Handpainted on Terra Cotta in Campania, Italy. Dishwasher and microwave safe, but not recommended in order to preserve the artistic integrity of the piece.
Size 3.5" High, 12oz.
Manufacturer: Vietri
SKU: CAMP-MUG
No reviews for this product.