Double Mesh Stainless Steel Strainer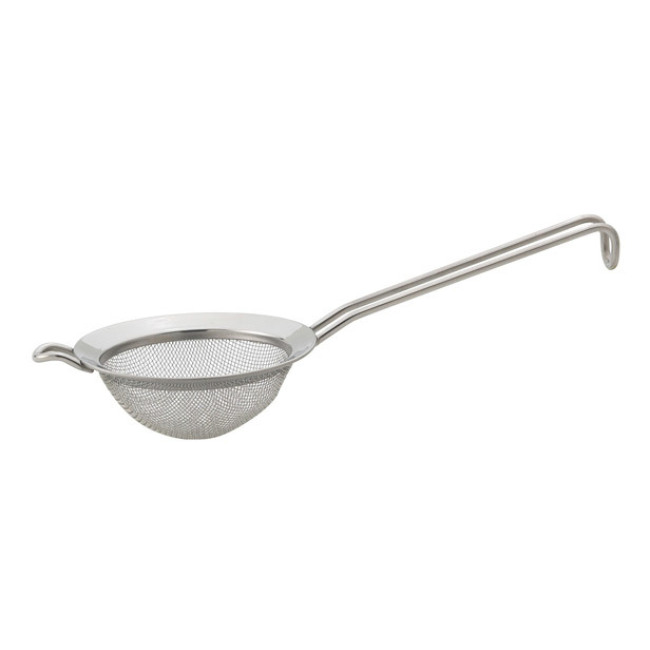 Fine Mesh Strainer for sifting, draining, straining and sieving foods and ingredients. Sits securely on pots and pans, mixing bowls and other food preparation containers.
The double fine mesh removes even the smallest bits and allows liquids to drain for the smoothest soups, sauces, pastes and purees.
Stainless Steel, Dishwasher Safe.
7" Diameter
Manufacturer: HIC
SKU: 30029
No reviews for this product.