Flipping Good Burger Turner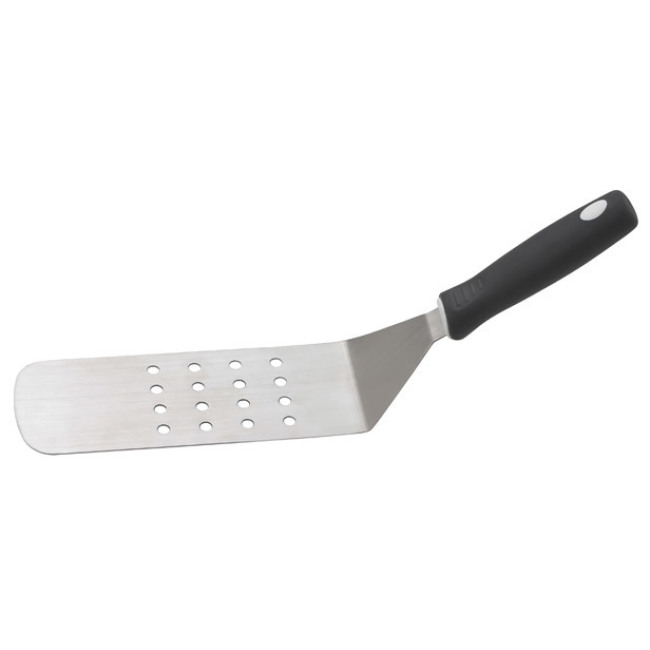 The World's Greatest Flippin' Good Burger Turner easily lifts and turns with precision while allowing cooking fats and juices to drain away from food.
Super flexible blade slides under food to lift and flip easily. The angled handle allows for better leverage and balance to flip, stir or divide as well as serve generous servings of food effortlessly.
Size: 9.5" X 3"
Stainless Steel
Manufacturer: HIC
SKU: 0044
No reviews for this product.