Product Search
Departments
Le Creuset Signature 2.25 Qt Braiser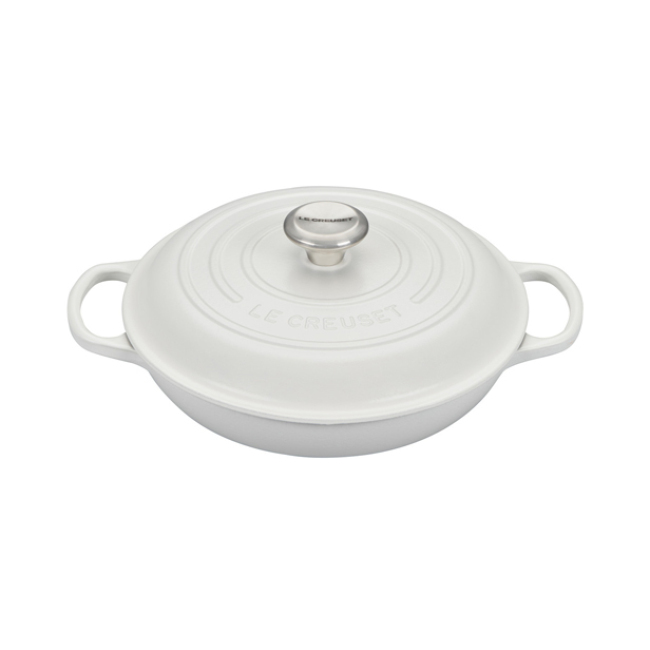 Braising uses both wet and dry heats to break down tough cuts of meat and tenderize fresh vegetables. The 2.25 Qt braiser is the perfect size for a main course for a small family or a side dish.
Food is first seared over high heat and then finished slowly in a flavorful Liquid. The wide base allows the ingredients to be placed in a single layer for proper searing; once liquid is added, the domed lid continuously circulates steam to lock in moisture and flavor.
For years, Le Creuset has been known for its cast iron and has been treasured as superior cookware and family heirlooms. Each Cast Iron piece is made in France.
Manufacturer: Le Creuset
SKU: LS32-26
No reviews for this product.