Product Search
Departments
Juliska Graham Bar Tray & Stand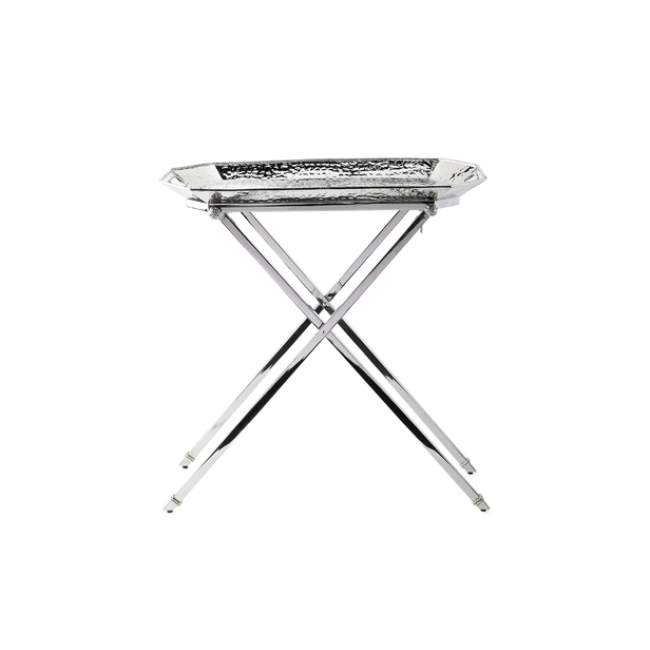 Currently out of stock... Call 800-528-3618 to special order and/or to be notified when this will be available to order. Availability is limited.
Decorated with a tidy trimming of simple thread, each piece of the Graham barware collection is handmade in hammered stainless steel and polished to brilliance.
This spectacular tray and stand set comes as two pieces. The tray fits snuggly into the stand by nesting neatly into four slots. The stand's base sits on top of adjustable rubber anti-scratch pads that can be used to level the stand - which folds shut with a hook and eye latch when not in use.
Size: 29"L, 18"W, 31"H
Manufacturer: Juliska
SKU: N260SET/57
No reviews for this product.