Grey Marble Clip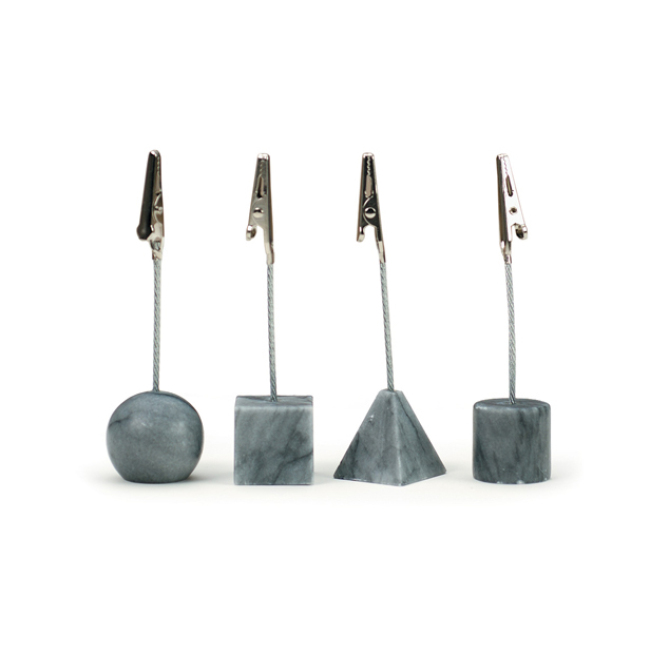 Hold a large or small card with these little 4" tall (from base to top) clips. Perfect as a place card holder - or use them to hold photos, reminder notes or the grocery list.
Solid grey marble in round, square, pyramid and cylinder shapes.
If you desire a specific shape, please contact our store directly: info@extraingredient.com or 800-528-3618.
Manufacturer: RSVP
SKU: GRY-DD
No reviews for this product.