Product Search
Departments
Progressive Prepworks Pasta ProKeeper™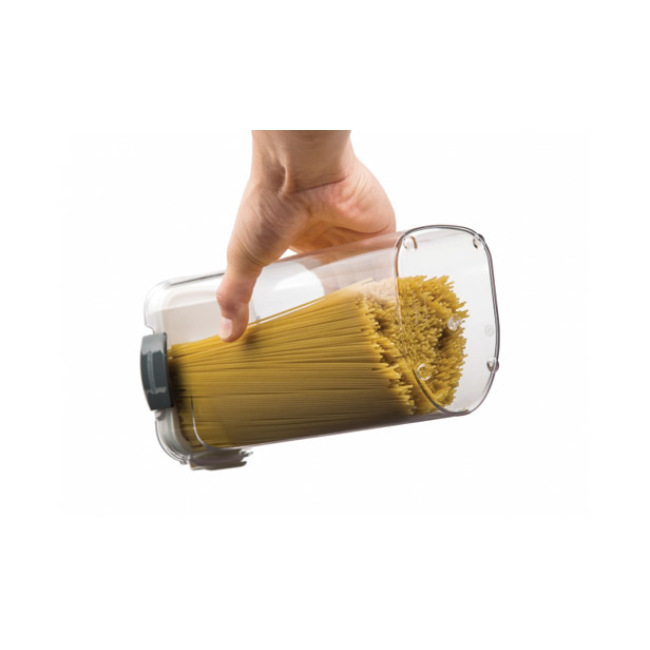 Keeps spaghetti, fettuccini, linguini or lasagna noodles fresh longer with a silicone seal. Sliding door measures 1, 2 or 3 servings of spaghetti. Body shape funnels pasta toward the spout for easy dispensing. Hinged lid flips back for a better dishwasher fit. 2.4 qt. approx. capacity. Dishwasher safe.
Warranty: Limited 1-Year Warranty.
Manufacturer: Progressive
SKU: PKS-140
RELATED PRODUCTS
No reviews for this product.