Product Search
Departments
OXO Good Grips POP Container | Rectangle Tall 3.7 qt.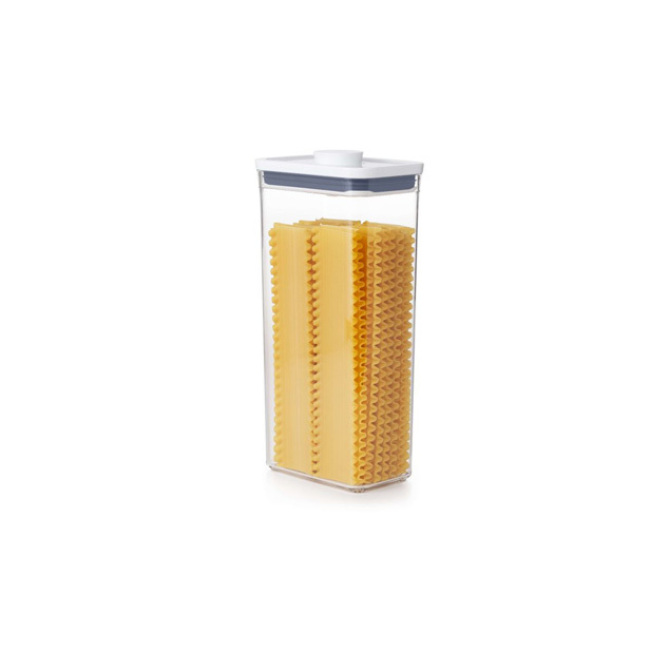 Airtight, space-efficient and stackable storage solution ideally sized for lasagna, spaghetti or cereal. POP containers are made to stack together and featuring OXO's signature push-button airtight seal. They are calibrated to keep everyday household staples like flour, sugar, coffee, cereal, oatmeal, coffee, grains, pasta, and spices fresh. BPA free. Dishwasher safe.
Satisfaction guaranteed.
Size: 6.3" x 4.1" x 13.1"
Manufacturer: OXO
SKU: 11234400
RELATED PRODUCTS
No reviews for this product.