Product Search
Departments
OXO Good Grips Stainless Steel Spoon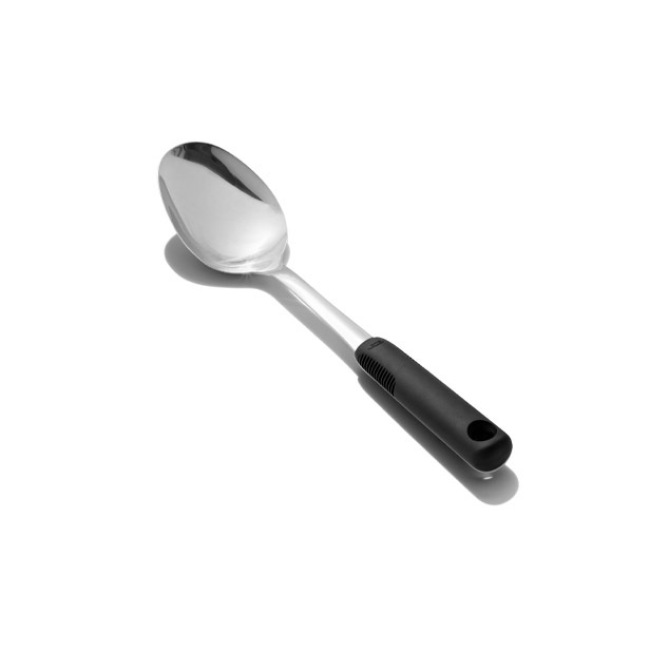 Stir, scoop and serve sauces, pasta and more. This stainless steel spoon is perfectly sized for stirring, blending, scooping and serving. Durably designed head stands up to any recipe. The soft grip is comfortable and the non-slip handle stays securely in hand, whether wet or dry. Dishwasher safe.
Satisfaction guaranteed.
Size: 2.15" x 2.75" x 12.35"
Manufacturer: OXO
SKU: 11283100
RELATED PRODUCTS
No reviews for this product.