Product Search
Departments
OXO Good Grips Stainless Steel Slotted Spoon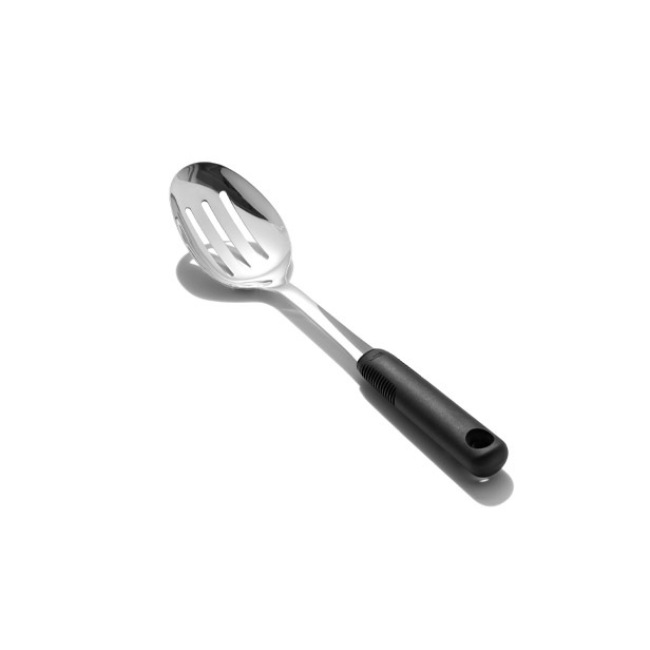 This stainless steel slotted spoon is designed to efficiently drain liquid as you scoop food from pots and pans. The sturdy stainless steel head holds up to heavy use and the soft grip is always comfortable. The non-slip handle stays securely in hand, whether wet or dry. Dishwasher safe.
Satisfaction guaranteed.
Size: 2" x 2.75" x 12.4"
Manufacturer: OXO
SKU: 11283200
RELATED PRODUCTS
No reviews for this product.