Product Search
Departments
OXO Good Grips Stainless Steel Ladle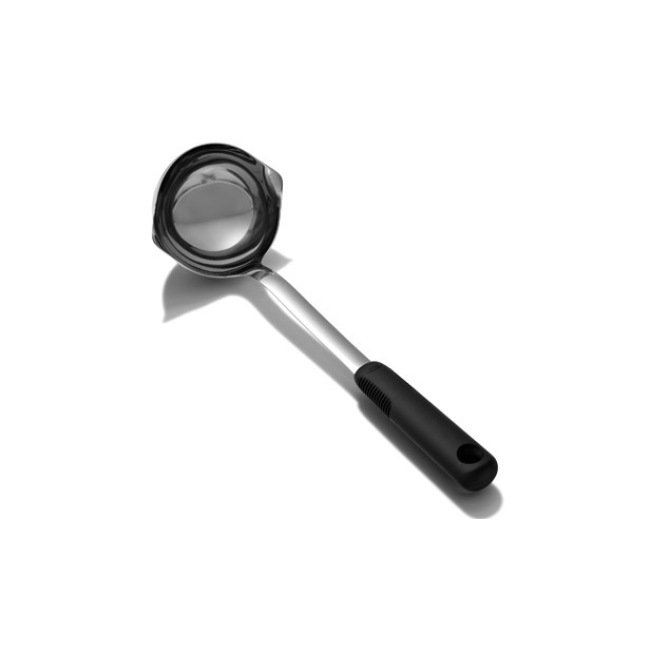 This stainless steel ladle lets you serve soups, stews and more without worrying about run-off or drips. Pouring spouts on both sides of the ladle make it easy for both right or left-handed cooks. The unique angled design keeps liquid from sloshing when scooping and placing food into bowls. The non-slip grip is comfortable in your hand and stays firmly in place whether it's wet or dry. Dishwasher safe.
Satisfaction guaranteed.
Size: 3.1" x 4.15" x 12.75"
Manufacturer: OXO
SKU: 11283400
RELATED PRODUCTS
No reviews for this product.