Product Search
Departments
OXO Good Grips Stainless Steel Fork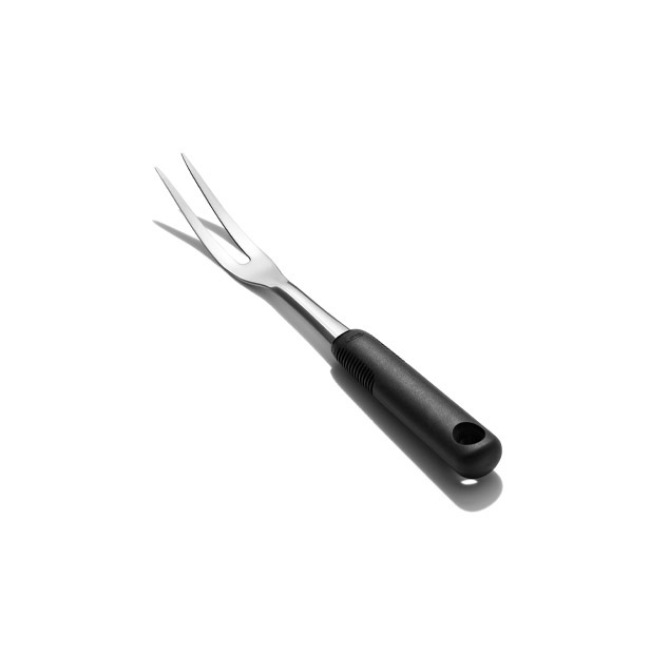 This stainless steel carving fork is ideal for spearing roast beef, turkey and all your favorites to prepare them for serving. The tines are sturdy enough to hold meat firmly and sharp enough to spear and transport servings from platter to plate. The compact, two-tine design is optimized for carving, while the soft grip allows you to work in comfort. The non-slip handle stays firmly in hand as you work whether it's wet or dry. Dishwasher safe.
Satisfaction guaranteed.
Size: 1" x 1.55" x 11.7"
Manufacturer: OXO
SKU: 11283500
RELATED PRODUCTS
No reviews for this product.