Product Search
Departments
OXO Stainless Steel Double Jigger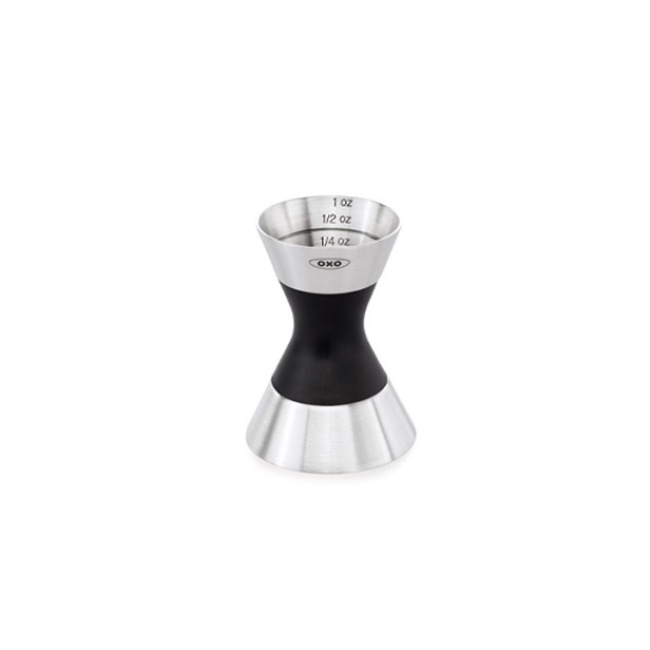 This double jigger does sextuple duty. One side measures 1/3 oz, 3/4 oz and 1-1/2 oz (a jigger), while the other side measures 1/4 oz, 1/2 oz and 1 oz. The soft, non-slip grip wraps around the durable stainless steel body for comfortable pouring. Dishwasher safe.
Satisfaction guaranteed.
Size: 2.3'' x 2.3'' x 2.9''
Manufacturer: OXO
SKU: 3105000
RELATED PRODUCTS
No reviews for this product.