Product Search
Departments
Le Creuset Signature 5 Piece Cast Iron Cookware Set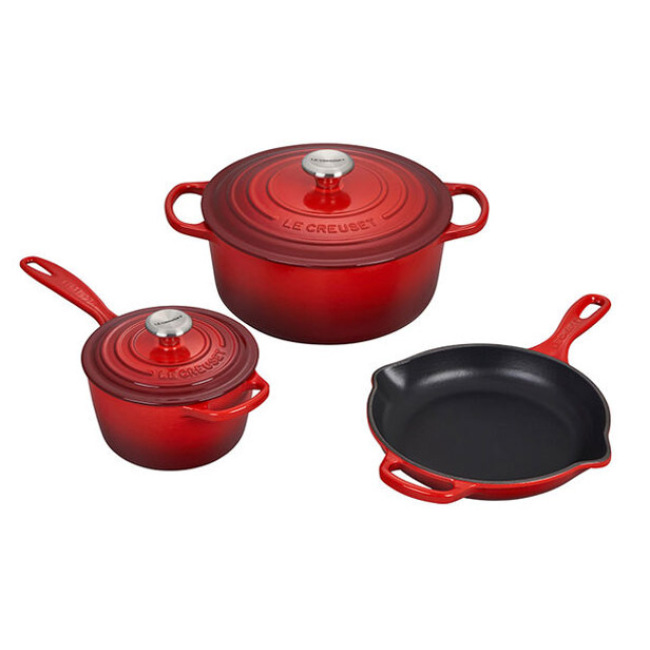 For years, Le Creuset has been known for its cast iron and has been treasured as superior cookware and family heirlooms.
This 5 Piece set includes: 1.75" Saucepan with Lid; 9" Cast Iron Skillet and 5.5 Quart Signature Round Oven.
Available in Cerise Red.
Dishwasher safe.
Made in France.
Other Le Creuset Colors can be Special Ordered. Call us at 336-299-9767 to order.
NOTE FOR ITEM #MS1605 : Complementary gift wrap for In-Store Pickup ONLY. Please call ahead if gift-wrapping is desired for In-Store Pickup. Gift wrap NOT possible when shipping.
Manufacturer: Le Creuset
SKU: MS1605
MSRP: $700.00
No reviews for this product.