Product Search
Departments
Zwilling J A Henckels Sorrento Bar, Double-Wall Stemless White Wine Glasses, Set of 8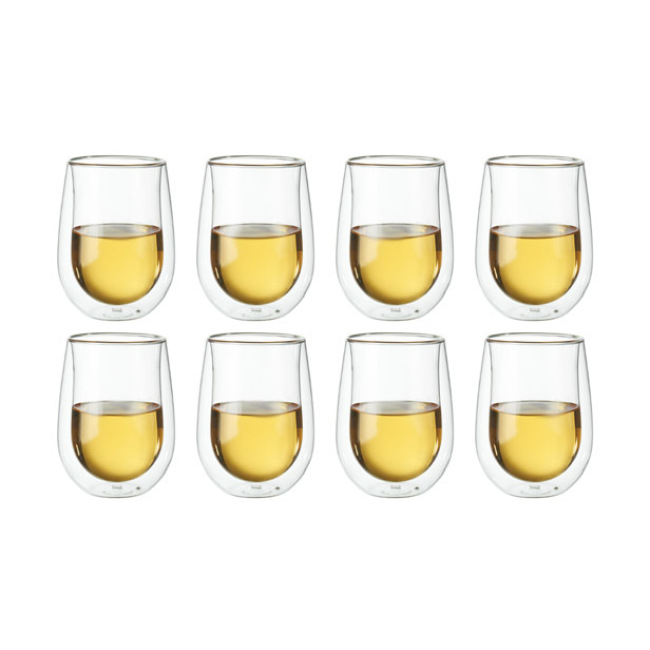 The drinking temperature plays an important role with white wine. Needless to say, this temperature should be preserved in the glass for the longest possible time. The high-quality ZWILLING Sorrento "Bar" white wine glass helps prevent the chilled wine from being warmed by the hand or the ambient temperature. Its outstanding insulating effect is based on the double-walled design and the use of high-quality borosilicate glass. The wine remains chilled in the glass and you can take your time and enjoy it. Light weight and designed with a pleasant modern form by designers Matteo Thun & Antonio Rodriguez.
Set includes eight 10.0 fl. oz. mouth-blown stemless wine glasses making each glass unique.
Dishwasher and freezer safe.
Manufactured in China.
Manufacturer: Zwilling J A Henckels
SKU: 39500-218
MSRP: $124.00
RELATED PRODUCTS
No reviews for this product.