Wüsthof Classic 4.5" Utility Knife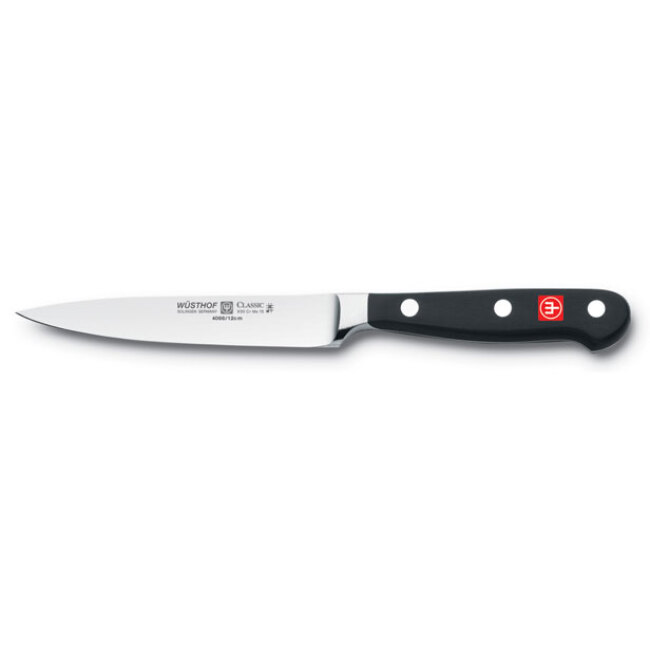 A wonderful shorter knife, for the cook who would like to cut or slice with more precision.
Wüsthof Classic knives are forged from a single blank of high carbon no-stain steel, a specially alloyed steel. Wüsthof knives are created using 40 manufacturing steps from forging to tempering, to grinding and polishing. Quality made in Solingen - Germany.
Interesting YOU TUBE video below.
Manufacturer: Wüsthof
SKU: 4066/12
MSRP: $88.00
RESOURCES
No reviews for this product.