Wüsthof Classic 6" Utility Knife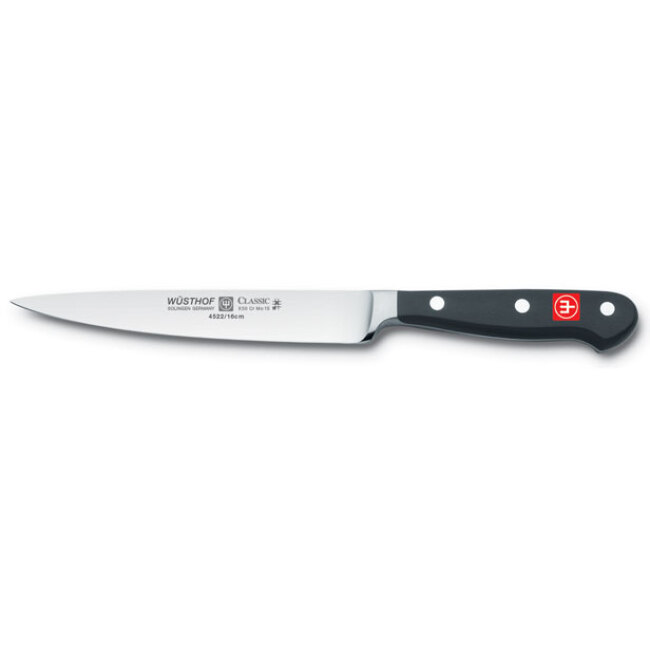 This Utility Knife is fantastic for slicing or to use as an All-Purpose Knife... for just about anything!
Wüsthof Classic knives are forged from a single blank of high carbon no-stain steel, a specially alloyed steel. Wüsthof knives are created using 40 manufacturing steps from forging to tempering, to grinding and polishing. Quality made in Solingen - Germany.
Interesting YOU TUBE video below.
Manufacturer: Wüsthof
SKU: 4522/16
MSRP: $121.00
RESOURCES
No reviews for this product.