Wüsthof Classic 8" Carving Knife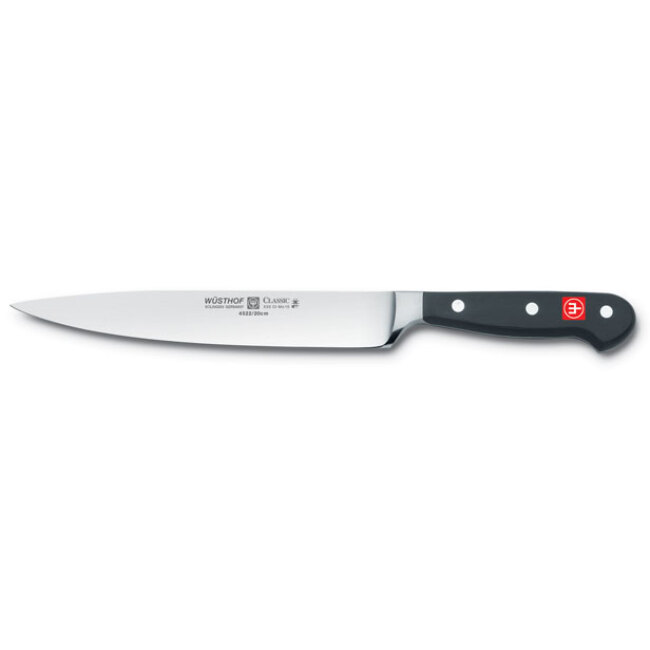 A must-have when carving the turkey... or any kind of meat for that matter. The thin blade slices without tearing... making beautiful slices on your plate.
Wüsthof Classic knives are forged from a single blank of high carbon no-stain steel, a specially alloyed steel. Wüsthof knives are created using 40 manufacturing steps from forging to tempering, to grinding and polishing. Quality made in Solingen - Germany.
Interesting YOU TUBE video below.
Manufacturer: Wüsthof
SKU: 4522/20
MSRP: $152.00
RESOURCES
No reviews for this product.