Vidalia Onion Peach Hot Sauce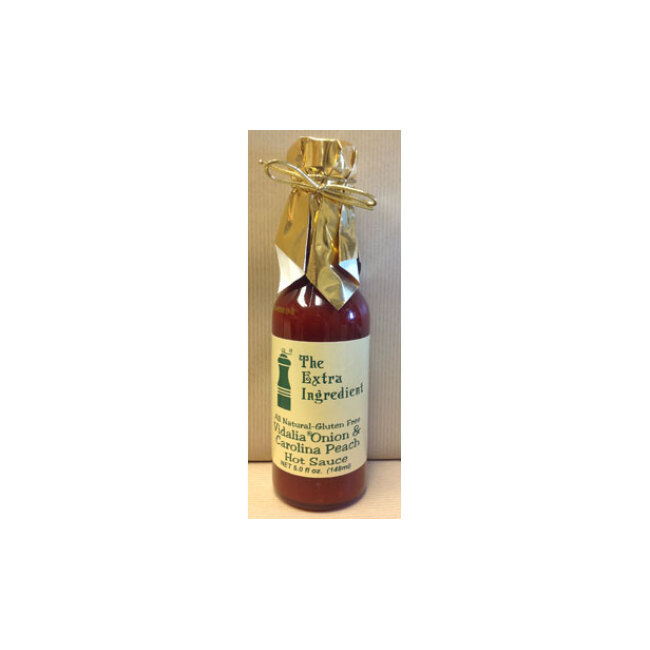 In our opinion, there is nothing better than the combination of Vidalia Onions and Carolina peaches, except maybe if you add a little heat!!
All Natural and Gluten Free.
Made with Vidalia onions, peaches, cane sugar, and the heat of jalapeno peppers and cayenne pepper.
10 oz jar
Manufacturer: The Extra Ingredient
SKU: 564-202
No reviews for this product.