Product Search
Departments
Iced Dip Bowl by Prodyne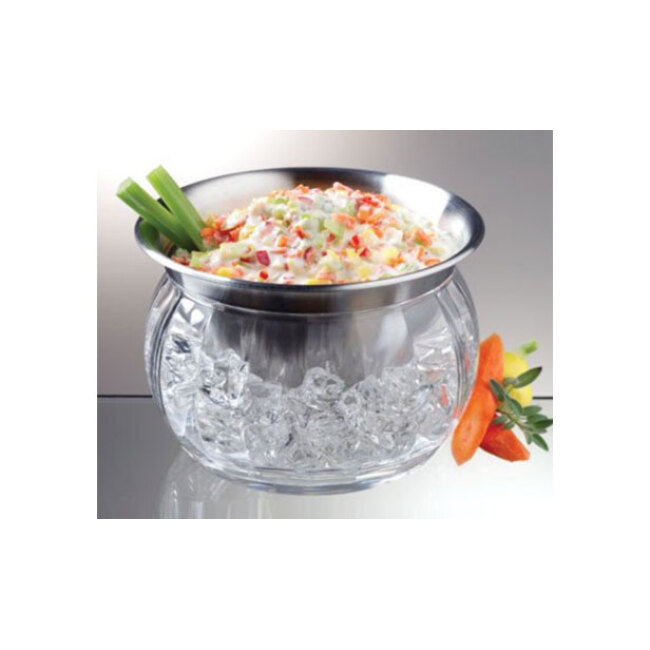 Dips, sauces, condiments and snacks stay chilled and tasty on ice. The high quality stainless steel upper dip bowl (22 oz.) nests inside the stylish lower acrylic ice bowl.
Place cubed or crushed ice with water into lower bowl and position upper dip bowl so it rests down into ice water. Dips will stay chilled for hours. Convenient snap on lid is included.
Size: 6" D x 4 1/2" H. BPA Free.
Manufacturer: Prodyne
SKU: IC-6
No reviews for this product.