Cuisinart Elemental 4-Cup Chopper/Grinder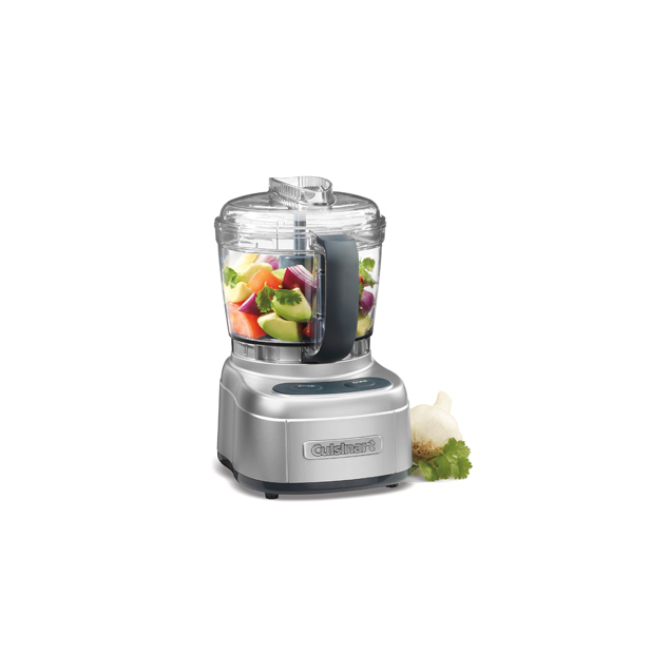 Handles a variety of food preparation tasks such as chopping, grinding and pureeing. The blade has a patented auto-reversing ability with a sharp edge for delicate chopping and pureeing soft foods, while the blunt edge grinds through spices and harder foods.
4-cup work bowl with handle.
Touchpad controls.
Limited 18-month warranty.
Manufacturer: Cuisinart
SKU: ECHO4SV
No reviews for this product.