OXO Large Salad Spinner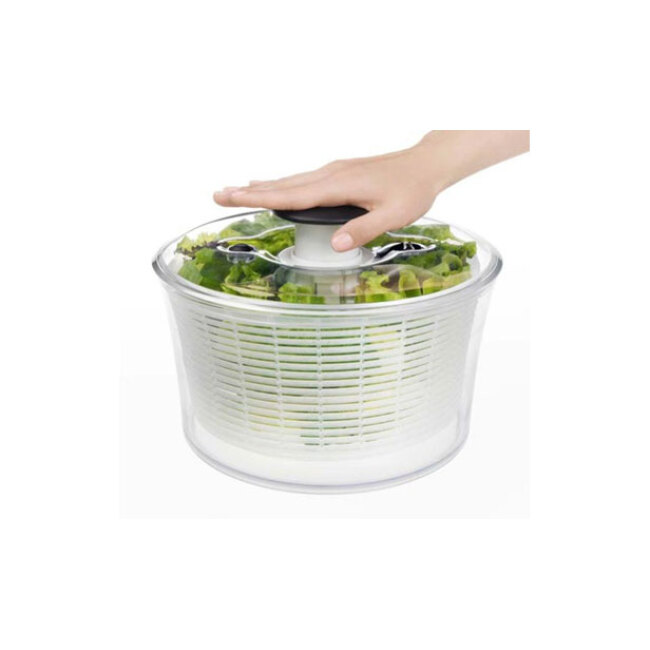 This Salad Spinner features a wider base and a flat top. It has been redesigned to do an even better job of sticking to the counter when spinning at top speed.
Watch the YOU TUBE video below to learn more.
Manufacturer: OXO
SKU: 32480
RESOURCES
No reviews for this product.