OXO Good Grips Grate and Slice Set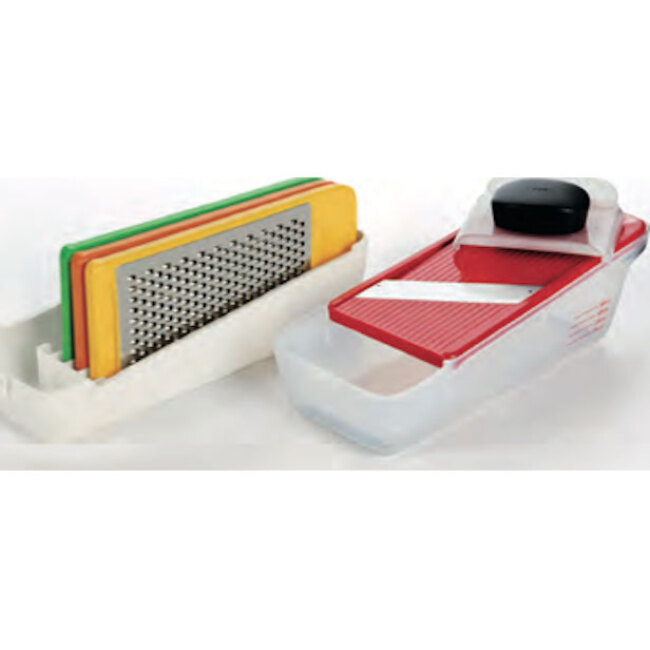 This set has everything you need for a variety of grating and slicing tasks. The convenient, compact set features coarse and medium grating surfaces, and straight and julienne slicing surfaces. Each color-coded surface can be used over bowls or plates for quick jobs or placed on top of the lid, which doubles as a container for collecting and measuring food. The surfaces and food holder fit neatly into slots inside the flat, easy-to-store container.
Manufacturer: OXO
SKU: 1253580
No reviews for this product.